Why you need a mattress protect for your family?

1.Skin cells that fall off from the body become food for mites and pile up on sheets with mite droppings.

2.People discharge four cups of sweat a day,and perspiration seeps into the sheets to breed germs.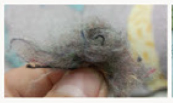 3.Cotton dust can cause respiratory disease.
4.Mattresses breed mites,causing skin problems.