A Shower Curtain is an essential element to every bathroom. Not only does it have a functional purpose, but it's also meant to add a decorative touch to a boring space. It can be difficult to decorate a bathroom. That's why choosing the right shower curtain can make such a difference when designing this space.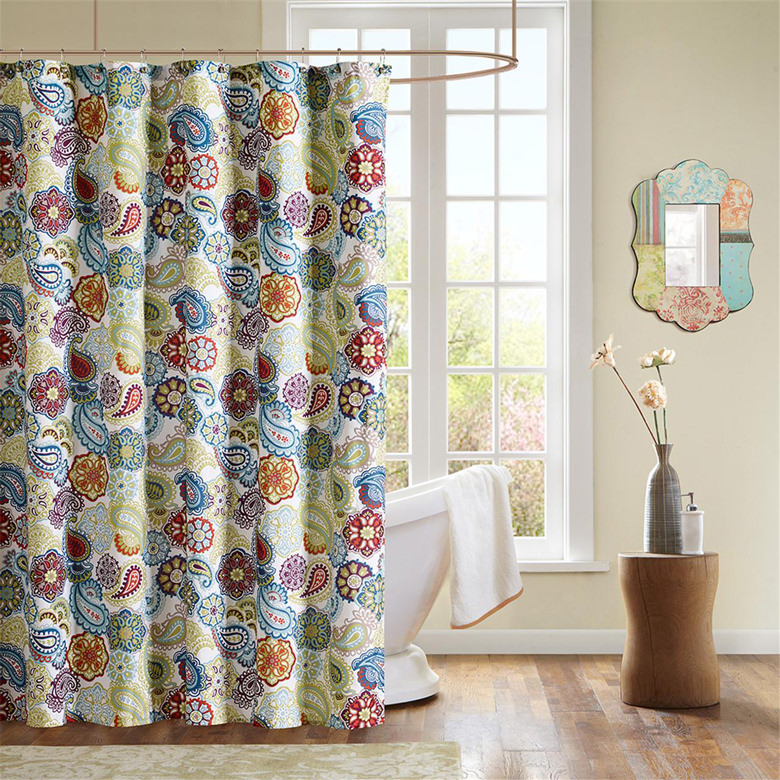 Before you start buying shower curtains, there are several things to keep in mind. Below is a detailed guide on everything you need to know before buying your shower curtain. After reading this guide, you will be ready to find the best fit for you and your design needs!




SIZE : The standard shower curtain size is 72" x 72", which is floor length and covers the tub. This is the standard size for all shower curtains.

FABRICATION : Fabric Shower Curtains typically come in polyester, microfiber, or a cotton blend. The fabric you choose for your shower curtain has a major impact on the overall design of your bathroom. However, some of the most common fabrics to choose from are vinyl or cotton.

If you are looking to dress up your bathroom decor, a soft cotton fabric curtain may be the best option for you. There curtains are easy to maintain, versatile, and pair perfectly with a vinyl lining. These curtains are also made in different styles and colors so that you can create your perfect personalized bathroom in no time at all. You can also choose a fancier fabric for your shower curtain for a more elegant look. These curtains are best for guest bathrooms or showers that are not used on a daily basis.

Vinyl Shower curtains are also a very popular option. If you are looking for something that is low-cost and easy to maintain, then consider purchasing a vinyl curtain instead of the cloth alternatives. These decorative pieces naturally repel water, so mildew and mold is less of an issue. Even though vinyl is not as comfortable and elegant as the cloth options, they are the easiest to maintain and cost the lowest.

SOLID OR PRINT : Shower curtains can come either as a solid or as a pattern. For a subtle look, a solid shower curtain is perfect. If you want the shower curtain to be the focal point of your bathroom, go with a patterned design. When it comes to the print, make sure to choose one that works well with the rest of the interior decor of your home.

TOP TREATMENT : Shower curtain tops are typically made with button holes where you will need to buy shower curtains rings to hang it onto the shower rod. However, there is also another type of shower curtain that does not need any rings or hooks. Some shower curtains are made with grommet holes where you can immediately slide your curtain onto your shower rod. These curtains are great if you want something that is low maintenance and easy to assemble.

Now that you have learned everything you need to know about purchasing a shower curtain, it's time to get shopping. Browse through our wide selection of shower curtains on our website now to create the bathroom of your dreams.